Berries® Dry Erase Collaborative Hub Table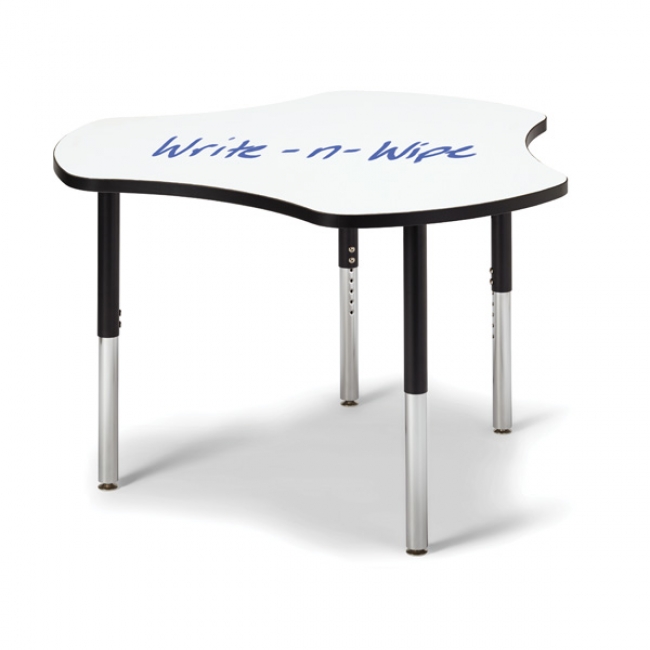 Stock# JON6311JCS420

$ 601.92 /Each

Reg Price $633.60
You Save $31.68 - 5.00%
Qty: Add to Cart
Quick Overview
KYDZSafe corners & edges are rounded to minimum of ½" radius. KYDZSafe kickplates prevent pinching & lost objects. KYDZSafe 15" depth adds increased stability & 25% more storage than competitor's 12" depth.
KYDZStrong materials are guaranteed to last. KYDZStrong dowel-pin construction adds stability & strength. KYDZStrong Recessed backs give stability & structural integrity.
TRUEdge is permanently thermo-fused to furniture, is moisture-resistant, and prevents germs from getting into the board. TRUEdge also comes in multiple colors.
Description
Create a collaborative "hub" for children to learn and explore together! This innovative table is well-suited for collaborative use in classrooms of all ages. It works great as an individual desk, as its ergonomic design is ideal for both left- and right-