Clean Classroom Mesh Bags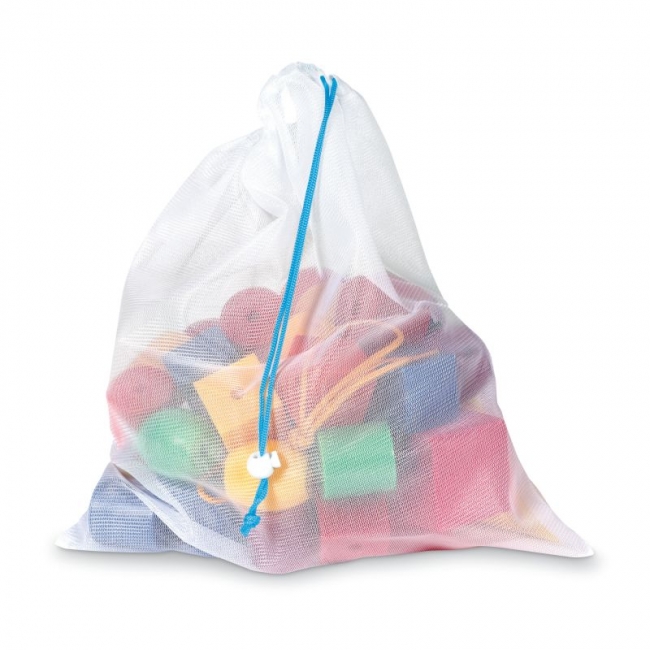 Stock# LER4365

$ 9.49 /Pack

Reg Price $9.99
You Save $0.50 - 5.01%
Qty: Add to Cart
Quick Overview
SANITIZE toys in playrooms, classrooms, or at home!
TWO ways to wash: dip in bleach water, or run on top rack of the dishwasher!
SET of five bags for multiple cleaning loads!
LARGE bags measure 12"x14", and can hold all kinds of toys!
DURABLE bags are ready for years of cold and flu seasons!
Description
When playtime gets messy, it's time to clean up! Keep your toys healthy and germ-free with the help of the Mesh Washing Bags from Learning Resources. This set of five mesh washing bags with drawstring closures are ready to clean and disinfect the plastic toys found in playrooms, classrooms, and daycare centers. These bags offer multiple ways to clean: you can load them up with toys and dip them in buckets of warm bleach water, or even place them on the top rack of the dishwasher to complete two chores at the same time. Each bag measures a generous 12" x 14", so they can hold everything from action figures and toy cards to blocks, counters, finger puppets, and more. These sturdy mesh washing bags are built to last, and will help you and your kids and students conquer cold and flue season for years to come.