Hand Sink With Faucet, T-304 Stainless Steel, 17"W x 15-1/2"D x 15"H, Bowl size: 14" x 10" x 5."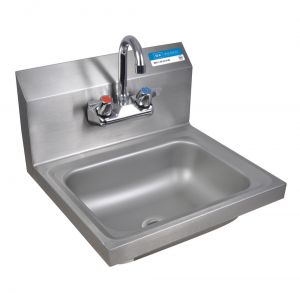 Stock# DW250485



$420.85 /Each

Reg Price $443.00
You Save $22.15 - 5.00%
Qty: Add To Cart
Quick Overview
HAND SINK WITH FAUCET, BOWL SIZE: 14"X10"X5"
Description
This sink is the complete package. It comes complete with a lead free splash mount mixing faucet. The sink includes the mounting bracket and drain. The drain measures 1-7/8". Made of T-304 Stainless Steel. NSF Approved.