Sensory Play Kitchen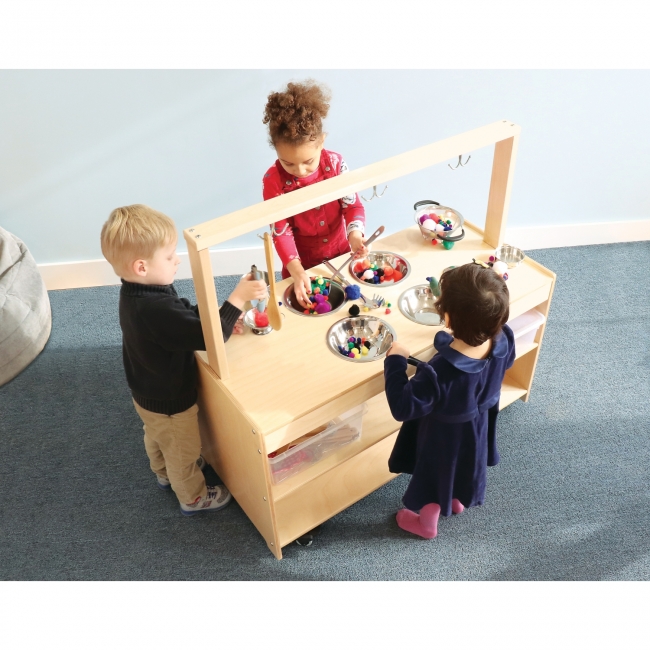 Stock# WB0384

$ 423.20 /Each

Reg Price $460.00
You Save $36.80 - 8.00%
Qty: Add to Cart
Quick Overview
Encourages sensory exploration and creativity.
Four clear plastic trays with lids and four stainless steel mixing bowls included.
Description
A fresh design take on sensory exploration and creative play! The design of this mobile cabinet includes four recessed stainless steel mixing bowls that sit in the center of the 23.5inch height play surface, flanked on either side by ample workspace.A solid maple rack extends up from the side panels and over the table surface with three doubleprong hooks to hold a funnel, pulley, hose, string, utensils or other items [not included] for interactive sensory exploration.Below the table surface are two generous open shelves that store materials in four clear plastic storage bins with lids [included].Accommodates up to four Early Learners.Mounted on four heavy duty nonmarking lockable casters.